iProbono India marked its 10th anniversary with a day-long event that brought together key stakeholders, partner organisations, and panel lawyers to discuss critical issues surrounding child rights, housing rights, and pro bono lawyering. The event, which took place on Friday, 17 March 2023, at the India International Centre, New Delhi, was a testament to the organisation's steadfast commitment to promoting systemic change through collaborative efforts and innovative programs.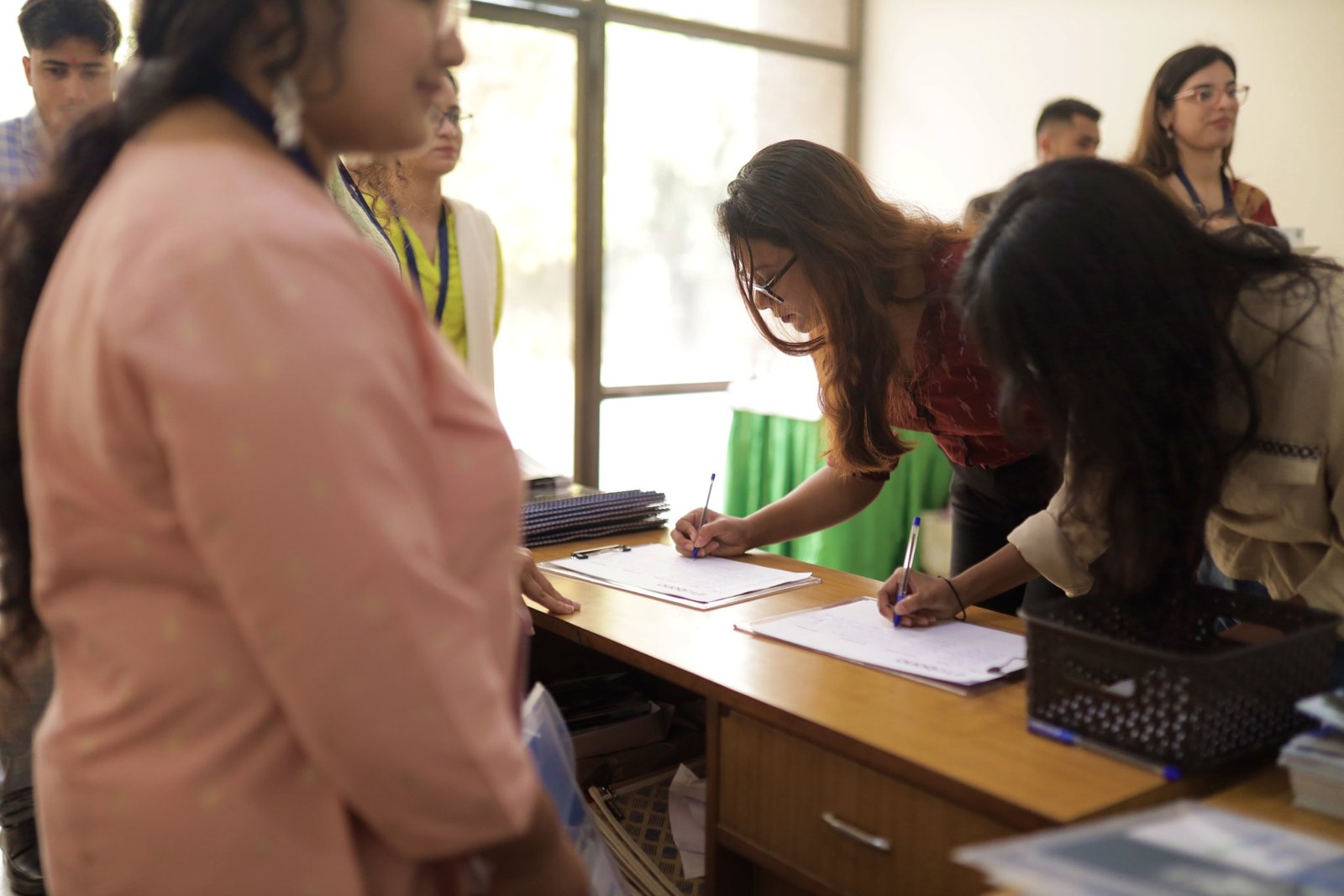 Attendees registering for the event ahead of the first panel discussion on Friday, 17 March.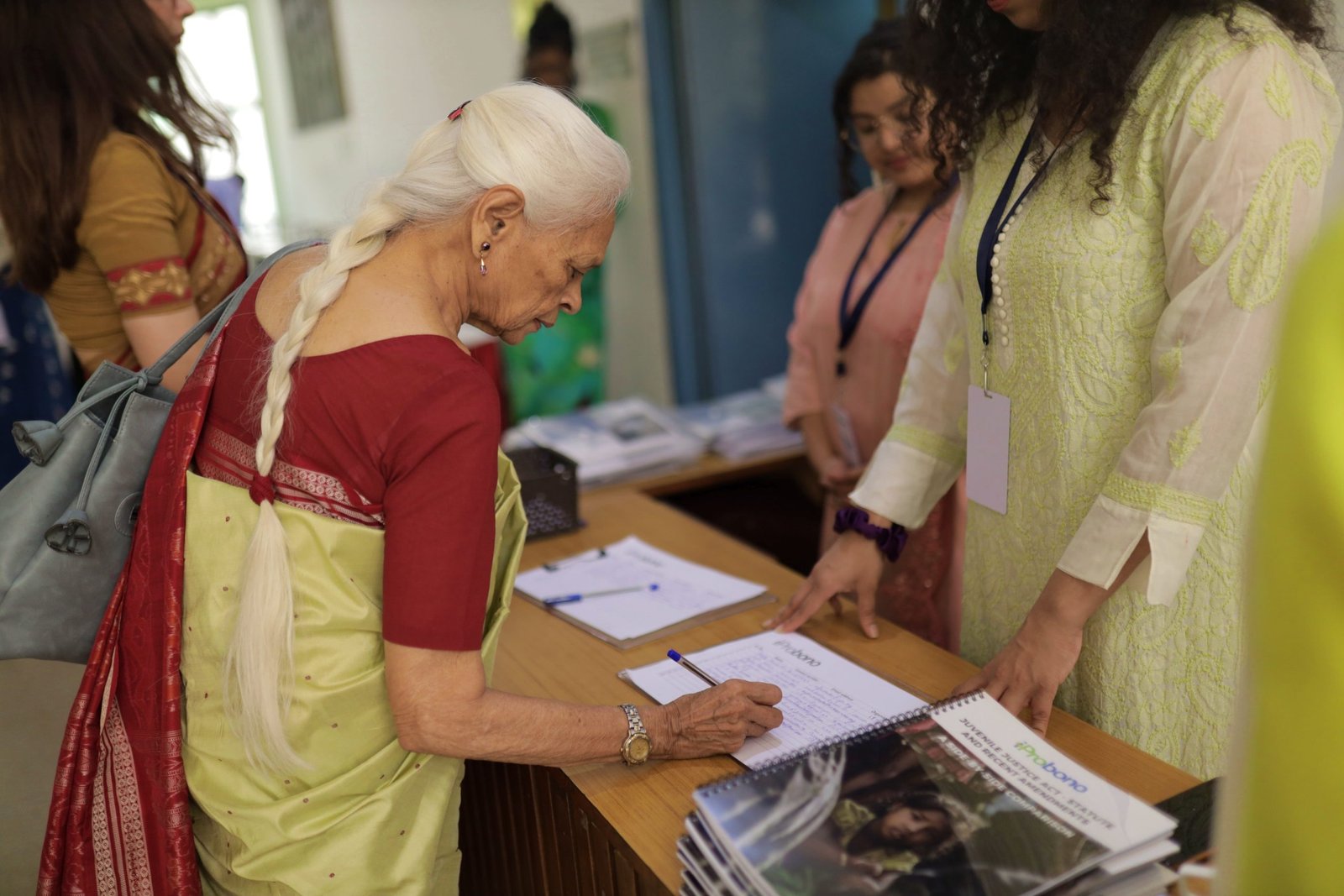 Dr Bharti Sharma, Honorary Secretary, Shakti Shalini at iProbono's 10-year anniversary celebration.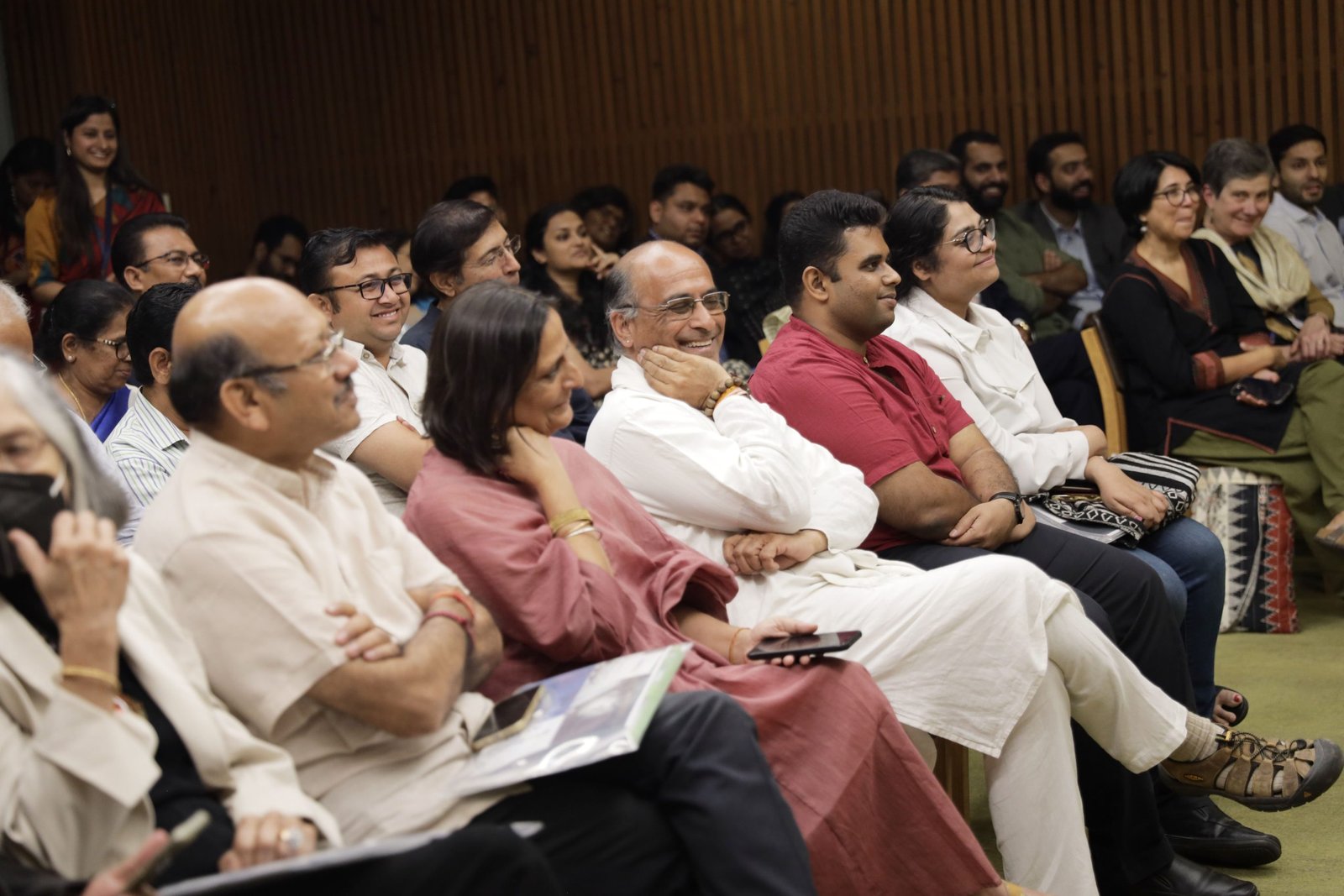 From left to right, Anil K Goyal, Advisor, iProbono and Justice Leila Seth Fellowship Co-Chairs Aradhana Seth and Shantum Seth.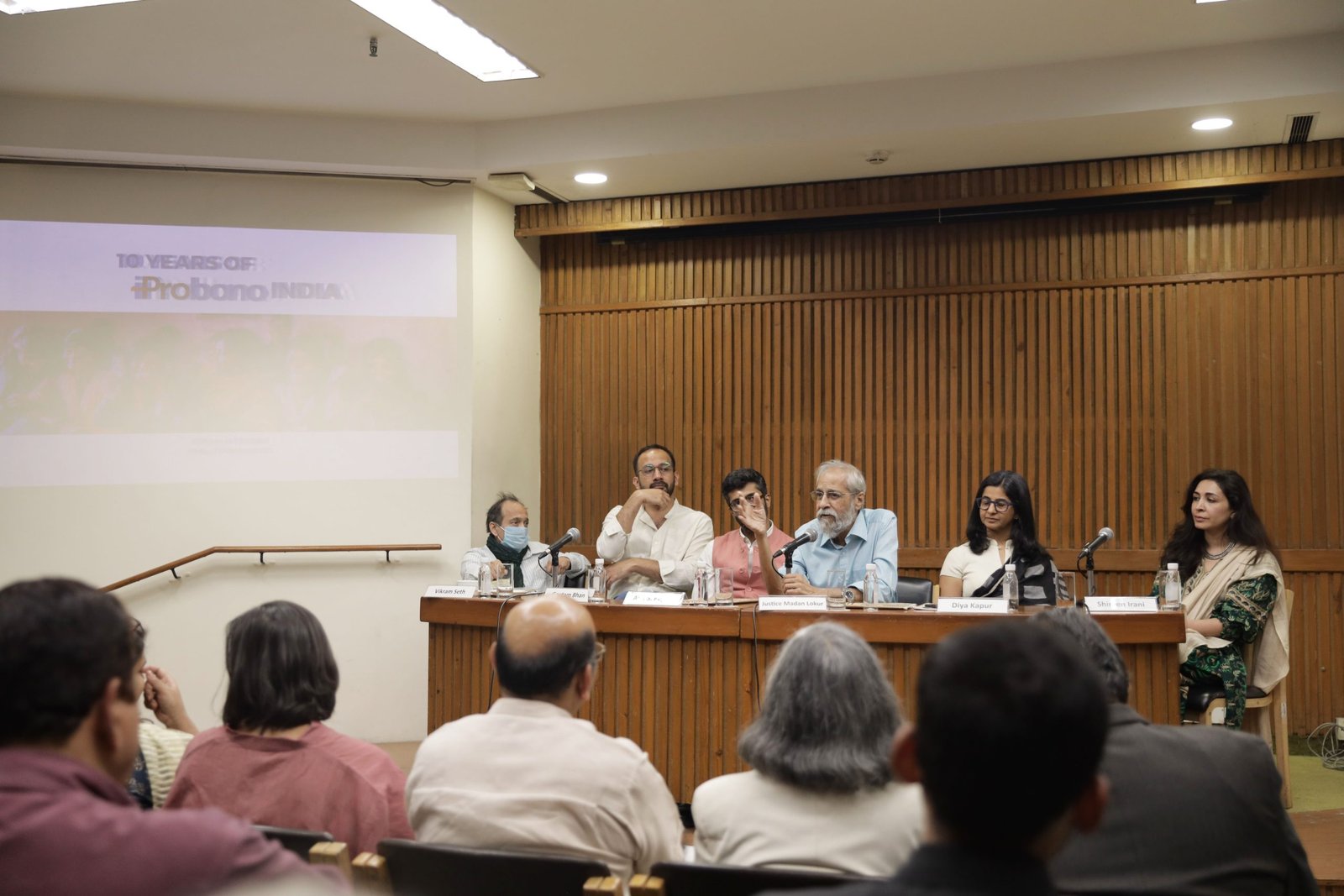 Former Supreme Court judge Justice Madan Lokur addresses the gathering at the closing session of iProbono's 10-year anniversary celebrations.
iProbono Presents Its Research on Children in Adult Prisons
One of the highlights of the event was iProbono's presentation on its ongoing groundbreaking Right to Information-based research on children in adult prisons. Despite the explicit prohibition in the law, iProbono's research found that children continue to be incarcerated in adult prisons nationwide. A panel of key stakeholders in the juvenile justice system discussed the reasons behind this endemic issue, its impact on children, and possible next steps to tackle this long-neglected issue. The Chairperson of the Delhi Commission for Protection of Child Rights (DCPCR), Anurag Kundu, who was a part of the panel, commented that iProbono's study was a remarkable contribution to the collective cause of children. An in-depth study on children incarcerated in prisons will soon be published by iProbono.
Different Stakeholders in the Child Protection Space Come Together
iProbono has been a firm believer that systemic change is possible when different stakeholders work collaboratively to solve critical issues that plague the child protection system. To facilitate this, the organisation convened a panel of stakeholders, including members from the District Child Protection Unit (DCPU), Delhi State Legal Services Authority (DSLSA), Child Welfare Committee (CWC), Special Police Unit for Women and Children, and NGOs working on child rights for a joint conversation on pressing issues including witness protection and financial assistance and rehabilitation support for children.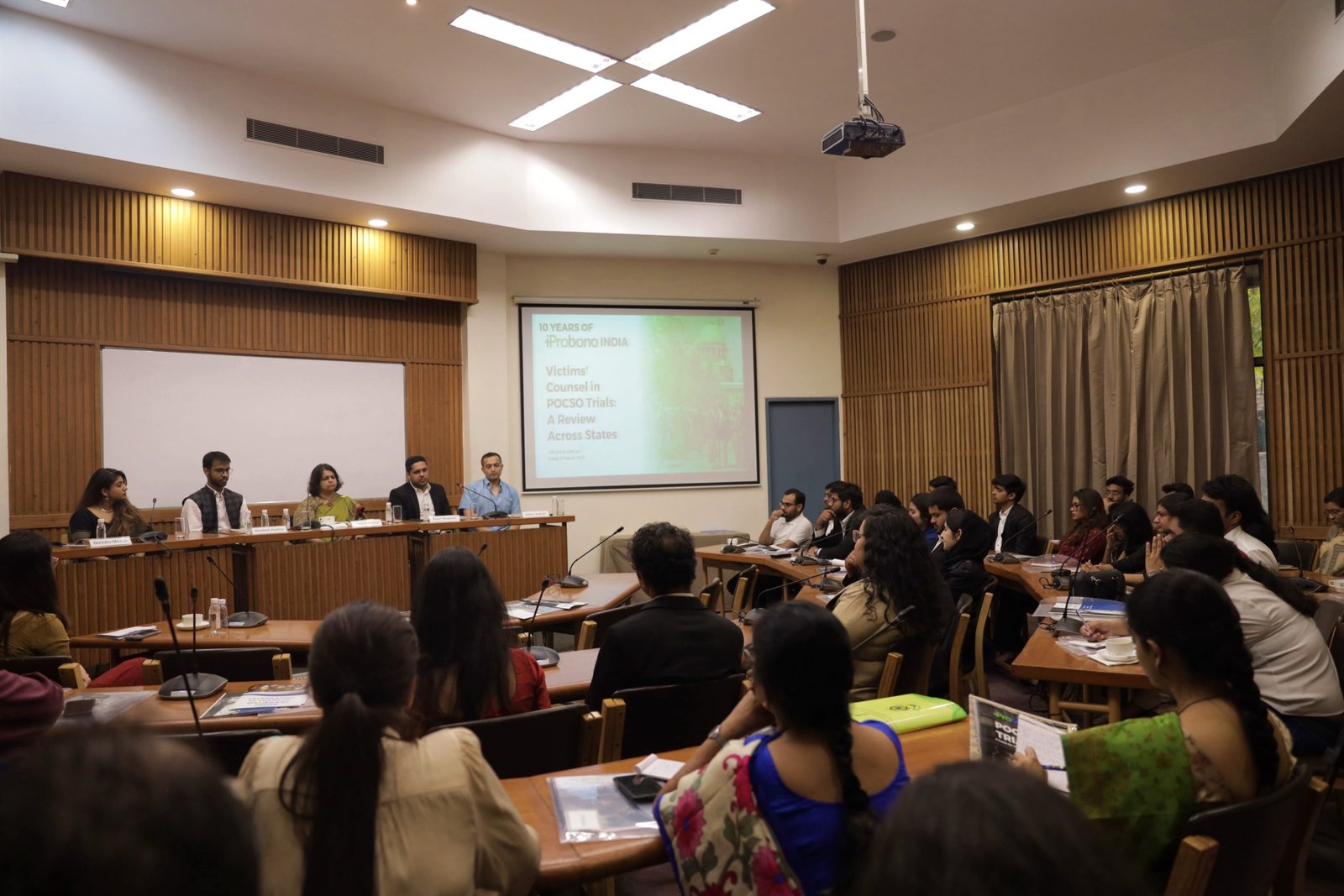 A session on 'Victims' Counsel in POCSO Trials: A Review Across States'.
A Conversation with Stakeholders in the Child Protection Space.
A key thematic area of iProbono's work since its inception has been facilitating legal support to child survivors of sexual abuse and, from 2022, psychosocial support. Two separate panel discussions were convened on the role, responsibilities, and best practices of support persons and victims' counsel in POCSO trials. Both sessions saw participation from support persons and lawyers from across the country – Bengaluru, Delhi, Mumbai, Ranchi, and Jaipur. This facilitated a sharing of jurisdictional best practices and helped to foreground a pan-India perspective on the issues discussed.
Pro Bono Lawyering: A Special Session for Law Students
iProbono has been instrumental in fostering a culture of pro bono lawyering across the jurisdictions in which it operates, helping to create a community of sensitive and progressive lawyers. Three lawyers, including Senior Advocate Trideep Pais, Khaitan Partner Anshul Prakash, and criminal lawyer Abhinav Sekri, shared their motivations, experiences, and advice on pro bono lawyering to a room of young lawyers and students from different law schools.
A Timely Discussion on Housing Rights vs the Environment
Another critical focus of the event was the roundtable on housing rights. iProbono has been providing legal support to basti residents fighting illegal evictions in Delhi for several years and recently secured rehabilitation for over 45,000 residents from East Kidwai Nagar and Rajiv Camp. As a flood of evictions engulf Delhi, iProbono's roundtable on housing rights of persons provided an important forum to discuss the importance of balancing the environmental health of a city with the housing rights of the city's people. Joined by field workers, housing rights activists, environment rights researchers and advocates, the discussion covered important themes, ranging from the subversion of housing rights of people by judgments of the National Green Tribunal to the changing language of environment protection and the different innovative ways of fighting evictions apart from approaching the court.
10 Years of iProbono India
The event closed with a panel of iProbono's friends and supporters, including its supervisory advocates Adit S Pujari and Diya Kapur, and Gautam Bhan from the Indian Institute for Human Settlements recounting their journey with the organisation.
The guest of honour at the event, Justice Madan B Lokur, shared his judicial experience of working on child rights and added:
"Children have no voice. Many children don't know what their rights are. Even if they know what their rights are, they are unable to express themselves in a language that we as adults can understand. They are up against a system which is very difficult to tackle, that system is run by the police, is run by the courts – the courts go on the basis of evidence. We've not been able to get over the problem… I think it is our duty as members of society to educate children, to educate the society."
Meanwhile, Vikram Seth, poet, novelist and co-chair of the Justice Leila Seth Fellowship, shared the inspiration behind the fellowship in his mother's name.
Overall, iProbono's 10th-anniversary event was a powerful reminder of the organisation's impact and influence in the legal and development sector in India. With its innovative programs and collaborative approach, iProbono is poised to continue making a meaningful difference in the lives of vulnerable communities and individuals in the years to come.